Edge Blending Systems
EDGE BLENDING SYSTEMS
With Edge Blending system; high resolution projector, advanced professional processor and large format using the intermediate equipment and high-resolution images are obtained. With impressive image quality in presentation gives a different user experience.
This system is used by more than one projector, blending area is important that there should not be at the intersections of the brightness and color difference. It can also display an unlimited width, high resolution is brought into a single image.
In Edge Blending system; projector or monitor the content in combination with the software on your sycro without any image hue differences, all content is used as a visual feast.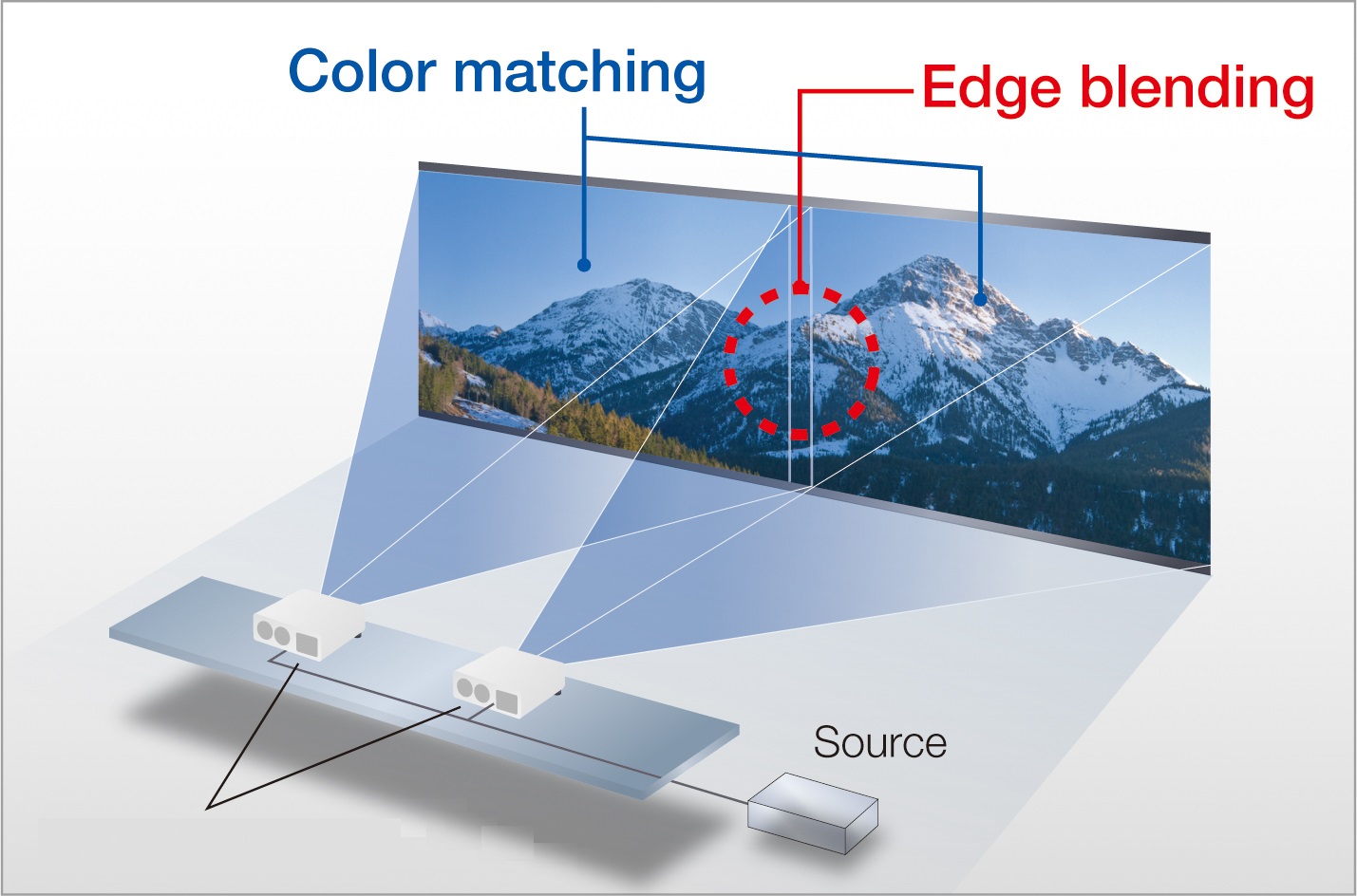 Blending Application Pictures: