LG 84WT70 Dokunmatik Ekran
LG 84WT70MS 84" IR-Spread based 10-Points Multi-Touch Display including IWB Option
84WT70MS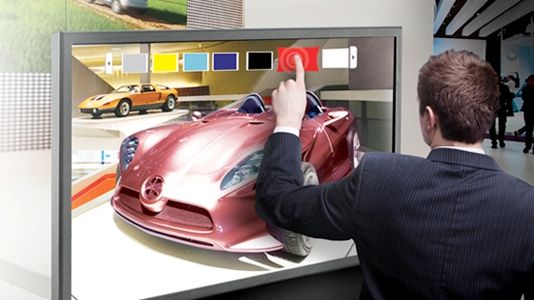 10-Points Multi-Touch
Because there is no need for a separate pen, you can easily utilize it with the touch of your hands. It provides a more realistic sense of touch since it can recognize up to 10 simultaneous touches at once.
GHOST FREE MULTI-TOUCH
When touching the screen, it is possible to express your writing or drawing with 'No Ghosting' for clean & seamless navigation.
84" THE WORLD'S LARGEST
The only Ultra HD-based (3,840 x 2,160) touch screen displaying clear & sharp resolution contents in real life picture quality.
<img data-cke-saved-src="http://www.lgecommercial.com/image/img_b3e74355-f367-4379-bdda-5dcf4cd5e374b20b9ef7-b794-43d7-8d6d-c5fcfcc6a562.jpg" src="http://www.lgecommercial.com/image/img_b3e74355-f367-4379-bdda-5dcf4cd5e374b20b9ef7-b794-43d7-8d6d-c5fcfcc6a562.jpg" alt="84" the="" world's="" largest"="" style="margin: 0px; padding: 0px; border: 0px; font-family: inherit; font-size: inherit; font-style: inherit; font-variant: inherit; font-weight: inherit; line-height: inherit; vertical-align: baseline;">
High Reliability
• Protection Glass
• Anti Fog / Anti-Glare
• Ghost Free Multi-touch
* IR Spread : LGE's own multi-touch technology